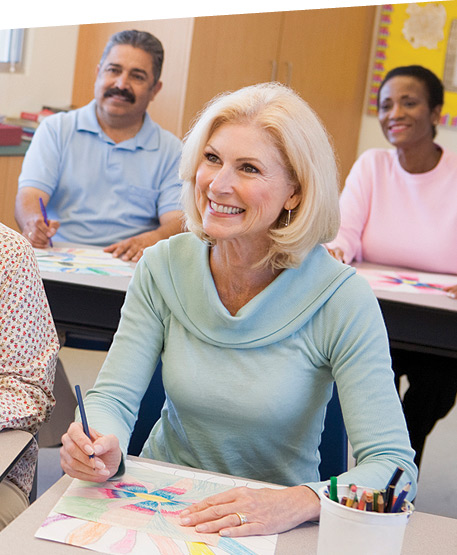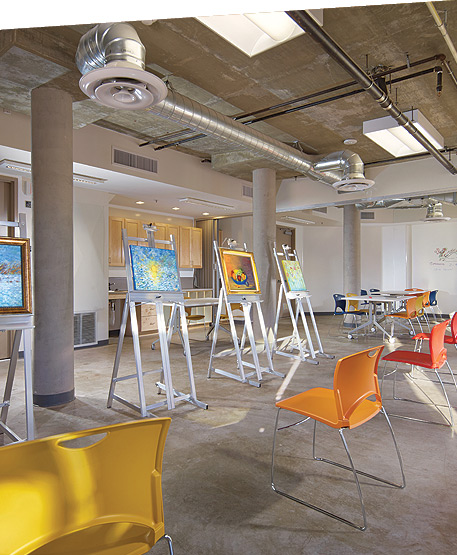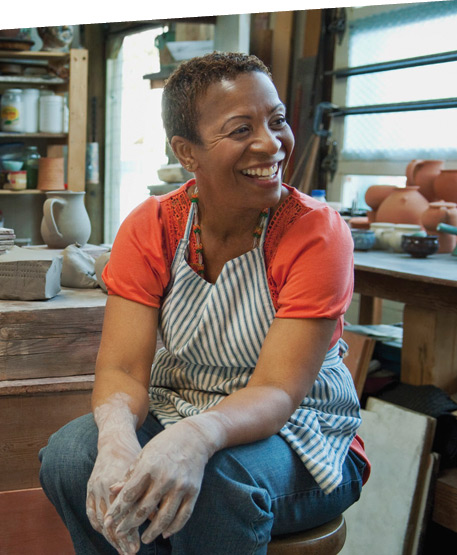 On-Site Programs
Reimagine Rental Living
At NOHO Senior Arts Colony, our chosen mission is to provide the highest quality of life possible, integrating innovative design concepts with life-enhancing features that make a significant impact on the lives of our residents.
"Active living in place" is the credo for all our senior housing communities, offering amenities and arts and healthy living programs that help residents embrace the full potential of senior living.
NOHO Senior Arts Colony has partnered with two award-winning groups to ensure that its residents have options to take charge of their health while enjoying their passion for the arts: EngAGE and The Road Theatre Company.