August 14th, 2020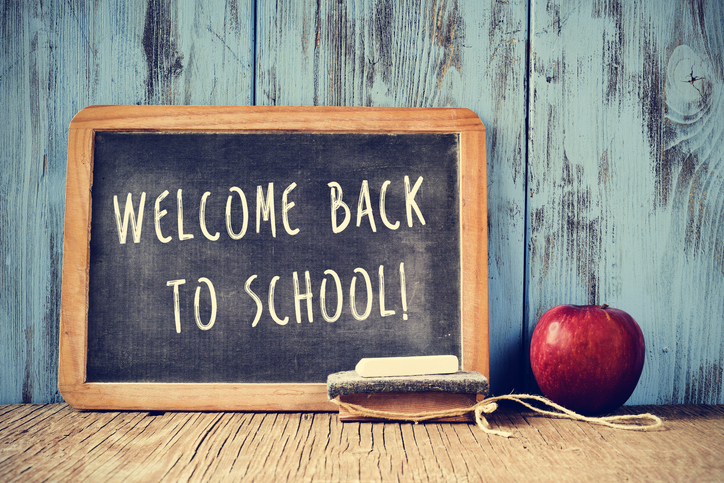 Everyone remembers going back to school. Even though our school days may have been a few years back (or a little more than a few years back), we thought of some great movies that are school-themed and are sure to entertain you.
Grease with John Travolta, Olivia Newton-John and Stockard Channing
Take a trip in the time machine back to the 1950s with one of the all-time greatest musicals ever! The songs and dancing are so much fun. All-star cast.
Dead Poets Society with Robin Williams and Ethan Hawke
Poignant, and powerful film about poetry, tires of passage, and finding your own voice.
Pretty in Pink with Molly Ringwald, Annie Potts, James Spader, and Jon Cryer
Totally rad movie from the 1980s about being from the wrong side of the tracks and. Amazing soundtrack and '80s fashion.
Back to School with Rodney Dangerfield, Sam Kinison, and Robert Downey Jr.
They had us at Rodney Dangerfield.
Real Genius with Val Kilmer
Another perfect 1980s movie about geeks, science, college life, and friendship.
Revenge of The Nerds with Robert Carradine and Anthony Edwards
Nerds vs jocks in this semi-raunchy but fun romp about college life. It's a classic story of overcoming the odds!
Animal House with John Belushi, Kevin Bacon, and Tim Mattheson
Frat life on steroids as losers take on other fraternities and the college administration. Set in the 1960s, it features a timeless soundtrack and adult situations. Togas are not optional. Not for the kids to watch!
Kindergarten Cop with Arnold Schwarzenegger and Penelope Ann Miller
What happens when a detective goes undercover in a grade school on a case? A lot happens. We give this movie an A+ for cuteness and action.
and
Ferris Bueller's Day Off with Matthew Broderick, Jennifer Grey, and Charlie Sheen
Quite possibly the quintessential high school movie from director John Hughes. What kind of adventures can a boy from Chicago get in when he fakes being sick to enjoy a day off with friends? Many adventures and some important life lessons too. Wonderful and iconic locations throughout downtown Chicago are featured.
Happy viewing! Save some popcorn for us.