September 8th, 2020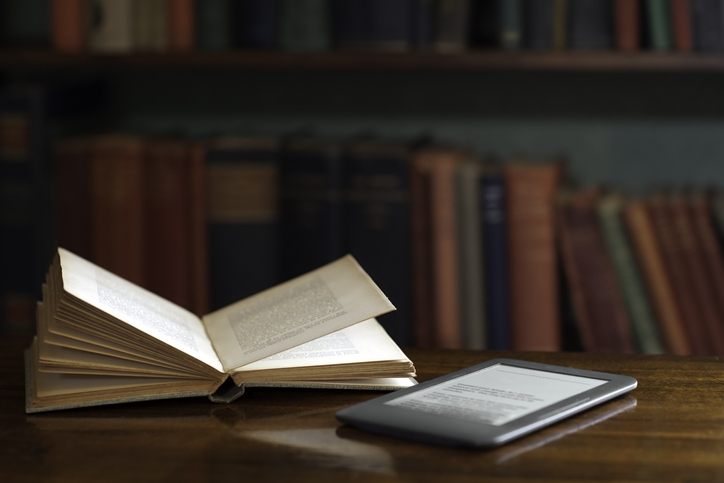 Reading has always been a favorite passion of many of us. Whether you're into poetry, fiction, non-fiction, instructional, or any other category of books, reading is immensely satisfying. With all the advances in gadgets these days, you'll have your choice of electronic or traditionally printed versions. Let's go through the differences.
E-BOOKS
With electronic books, they are often extremely affordable and even completely free. It's pretty easy get the books as they come to you quickly with easy downloads via subscriptions on digital devices. Kindle and other book subscription services are a pretty good deal giving you a flat rate to read as many ebooks as you want. Digital books are easily more portal and do not take up the clutter of printed books in your living space. So you never have to have too many books taking up too much space in your residence. With digital books, you never have to worry about lending a book to a friend and never getting it back! Features in these digital books include digital bookmarks, highlighting, adjusting font sizes, etc. There are even audiobook subscription services so you can conveniently enjoy reading without having to strain your eyes. These are great for listening to at home, in the car, or on a walk.
PRINTED BOOKS
Granted printed books are more expensive compared to digital books, but there's nothing like holding an actual book in your hands. The designs of printed books are incredible works of art beautiful colors, metallic edges and embossing. Books of famous photography by the likes of Ansel Adams are definitely meant to be viewed this way. Hence the everlasting popularity of the coffee table book. Printed books are easier to read in sunlight vs ebooks because of screen glare.
Having a printed book collection on display in your home is also a point of pride. They can be organized and displayed so beautifully. And when you're ready to let them go, they are perfect to donate to the local library to bring even more joy to more readers. And for purely sentimental reasons, we love giving printed books as a gift because you can write little something on the title page in your own handwriting that makes it so personal and special to the person you're giving it to.
The point is to enjoy reading no matter which way you prefer.