May 5th, 2020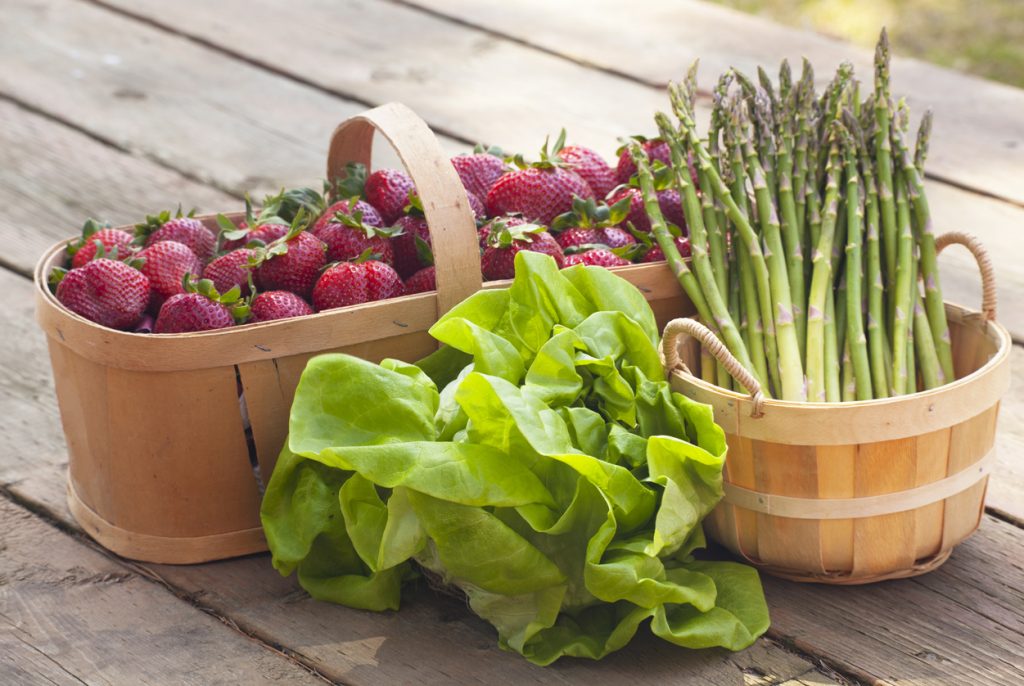 There's nothing like fresh and healthy produce — especially as it gets closer to summer. In season right now, you'll enjoy a bounty of flavors.
ON THE SWEET SIDE:
Apricots, blueberries, blackberries, boysenberries, cantaloupe, cherries, grapefruit, grapes, kiwi, nectarines, oranges, plums, peaches, pumelos, raspberries, strawberries,
ON THE VEGGIE SIDE:
Artichokes, arugula, asparagus, avocados, beets, bok choy, broccoli, cabbage, carrots, cauliflower, celery, chickpeas, collard greens, corn, cucumbers, eggplant, green beans, kale, mushrooms, snap peas, spinach, tomatoes, summer squash and more.
EXTRA GOODIES IN SEASON TO ADD MORE FLAVOR:
Sage, rosemary, tarragon, thyme, basil, chives, cilantro, garlic, mint, onions, parsley, oregano, purslane, shallots, and more.
We also found some tempting recipes from Food & Wine to try at home with all of that fresh and delicious produce.